My goal was to make a video with original artwork, including pictures on an iPad. This was to push myself to draw.
So, where do you start? You want ME to draw? This is not something I can google and watch videos. I have to surround myself with other artists and create a personalize learning environment that champions risk-taking and innovation. I need a hands-on "traditional" learning environment and immediate feedback is a must!
Since the artwork was more important than the music, I would have the pictures follow the music. I created my art and visuals first, then created my music in GarageBand.
I recently attended the Illinois Art Education Association workshop that was centered on the iPads in the art class with Tricia Fuglestad, an art educator that inspires me on a daily basis. I may not be the best artist, but with every new drawing, I feel the improvement and allow myself to create better innovative transliterate movies.
Here's another attempt at drawing my iPad. Both of these drawings were in SketchBook X. I had the ability to trace pictures of myself. Of course, it's "All about ME," and I started with my portrait. This is always the case when a young artist begins, they start with the most important object first – themselves.
Now, I am ready to put all the original work into a movie with an original composition.
Every time I present, I create a short movie to be shown on my first slide with the new skills I have recently mastered. I am presenting at the Chicago Public Schools iPad Academy, For the presentation,  iPlay+iCreate=iPad I put together all my drawings, photography, and music to create the forty-five second video for the first slide.
WordFoto was used for the three words that define me: Rigor. Innovation, Passion.  Once I completed the titles with Doink, I was ready for my  GarageBand music. The entire video was created on an iPad.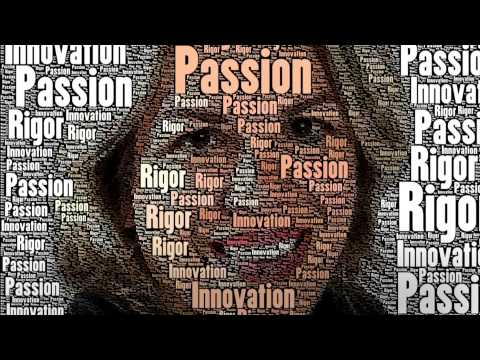 Here are the apps I used in the video:
WordFoto $1.99
SketchBook X – Free
Brushes  Free
Doink $4.99
GarageBand $4.99
iMovie $4.99