I recently met with ten elementary teachers who recently received iPads for their classroom at the beginning of the year. They each have a teacher iPad, with six classroom iPads. Many were tech-phobic and nervous about how to use them.  Yes, they had received excellent professional development through their district. Sometimes it takes an outside person to come in and do the exact SAME thing that an inhouse person would do. It is now December and they are just ready to learn. It takes awhile for the non-techies to grasp the new technology and create with the iPad. I was given an expansive list of apps that were available to them through the district. So, the lack of apps was not an issue. In addition, they could also download apps they so desired. The real issue – HOW DO I GET STARTED??  

Posted the information, don't project the information
If you want your attendees to USE their iPad, don't project what you are doing, POST it on a website.  I set up my website with all the links and information they would need. This helped those who wanted to go ahead and "do their own thing." Here's the link.
Drill and Kill
I ask them what they have done with their iPads with their students and what their expectations are for our time together. They talk about being tech-challenged and their hope of learning something.  Almost all of them go directly to apps that are drill and kill. This is common for the beginner. Simple apps that work and "consume" the time. Well, that's about to change.
the
Google Earth
I then ask the question, "Remember the first time you saw Google Earth? What did you want to do? Where did you want to go" EVERYONE always says the same thing…. "My house."
Yes, people want to make their experience personal. That's how you start with beginners, you personalize the creation process. So, the drill and kill apps are put to rest. Good-bye!
It begins
It Begins with Literacy
I discuss literacy. Literacy using words, pictures, and music to create transliterate media. Every educator tackles literacy and has their students write stories or research information. So, making them extend the experience puts them all at ease. I explain they need to create a movie with three pictures that are personal or important to them. (Remember Google Earth) They quickly run around and snap, snap, snap. Of course, beginners all use the portrait mode. I show them how the landscape mode is the preferred mode for movies, and they totally grasp it. SEEING the difference, they quickly redo their pictures and edit them. They are seeing purpose AND seeing immediate results.
  Three-picture Video
They quickly put together a three-picture movie, adding music, titles, and even doing voice-overs. The success rate is 100%. They have forgotten to write anything down and quickly realize they have to recreate the entire experience on paper for themselves. They ask me again how it is done. DOING first, then recreate. I get them so involved in the process, that they don't write things down, they are creating and learning. I am modeling how a classroom lesson should be presented.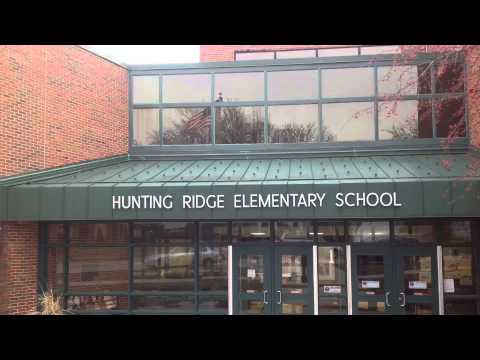 Getting Files from iPads
Of course we discussed how to get the completed files via email, so they could be posted on a secure site. They first set up their personal email account and quickly realize that students will have access to it. "How do I delete??" There are lots of FAILS here. They realize that each one of them will have to set up a dedicated gmail account in order for students to email the movies. We discuss protocol of labeling the files and the possibility of digital or paper record of  the files that are sent.
  Five-picture videos
Finally, I discuss the five-sentence videos. They are class-created stories, with five groups of students, each taking a sentence, creating a picture, then recorded by the teacher using ONE iPad.  Click here for details.
  Listen
The important thing is to LISTEN, to what they wanted to do. One teacher was talking about her weekly movie she emails parents. She wanted to know how she could have more student creation in the process. I show her smore,com and she is so elated she couldn't wait to show her students. She immediately began to create a poster and could see the possibilities of replacing her weekly movie. But the replaced technology will be interactive, with links, pictures, and informational.  Smore also works great on an iPad, an added bonus. It is a digital newsletter that you can embed sound, moves, and links.
  Beginner to Advanced Beginner!
The Inservice took ninety minutes and everyone left with something in their bag that they felt they could use tomorrow.. They no longer are using the iPad to drill and kill, but to create literate movies. The "that's easy," was the common comment.  What they didn't realize is they no longer can say they are beginners. They have purpose and direction to create on a personal level.